Album No.365 will see a year of wonderful albums for your enjoyment. There has been a real diversity of genres so far, here to the next 365. Follow us on Twitter to receive your daily dose of LP goodness!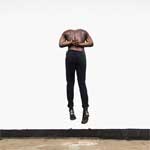 No.400 10/10/2017

The falsetto voice of Moses Sumney is a thing of beauty, and the new album Aromanticism is a work of art. Listen in its entirety!  mosessumney.com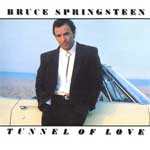 No.399 9/10/2017

Tunnel of Love by Bruce Springsteen is 30 years old today. Underrated in The Boss back catalogue? Doesn't sound dated like many albums from late 80's.  brucespringsteen.net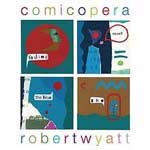 No.398 8/10/2017

Robert Wyatt's Comicopera is 10 years old today. The multi-genre release, recorded at his home includes Brian Eno,  Paul Weller. Intoxicating…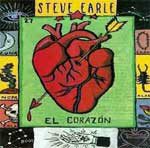 No.397 7/10/2017

El Corazon by Steve Earle is 25 years old today. Read someone describing Earle as "Sounds like a drunk hound-dog with his tail on fire." Enough said!   steveearle.com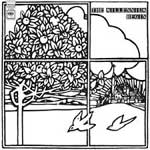 No.396 6/10/2017

The sole The Millennium album Begin, released 1968, is mesmerising! A lost classic of sunshine pop, love To Claudia On A Thursday. Immense production.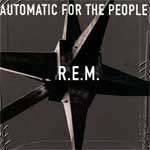 No.395 5/10/2017

R.E.M. Automatic For The People is 25 years old today. Moving, irresistible & among their best work. Includes Drive, Everybody Hurts, Man on the Moon & Nightswimming.  remhq.com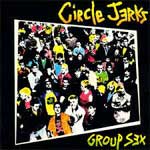 No.394 4/10/2017

Anyone for punk? The 1980 Circle Jerks LP Group Sex is seen as a landmark release in the hard core punk genre. Released on Frontier Records FLP 002!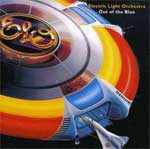 No.393 3/10/2017

The biggest selling ELO LP Out of the Blue is 40 years old today. A grandiose affair which includes the guilty pleasure Mr. Blue Sky.  jefflynneselo.com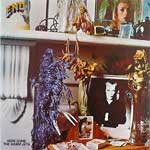 No.392 2/10/2017

The debut solo Brian Eno album Here Come The Warm Jets, released 1974 hints at his influences, and a glimpse of his future…  enoshop.co.uk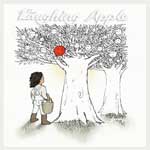 No.391 1/10/2017

It's 50 years since Yusuf / Cat Stevens released his first album. His latest The Laughing Apple reworks old, with some new. He gets better with age!  catstevens.com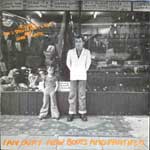 No.390 30/9/2017

The debut Ian Dury LP New Boots and Panties is 40 years old today. Essex cockney monologues blending New Wave and Punk. All hail Sweet Gene Vincent!  iandury.co.uk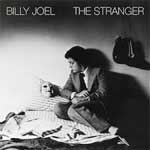 No.389 29/9/2017

The 5th Billy Joel album, The Stranger is 40 years old today. Includes Just the Way You Are, Only the Good Die Young & Scenes from an Italian Restaurant, a classic!  billyjoel.com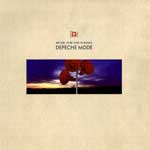 No.388 28/9/2017

Music for the Masses by Depeche Mode is 30 years old today, and includes Never Let Me Down Again. While touring the album they became one of the few Western groups to perform in the Communist East Germany.  depechemode.com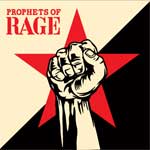 No.387 27/9/2017

The debut eponymous Prophets of Rage album sounds exactly how a mix of Rage, Public Enemy & Cypress Hill would expect to sound. Funny that! Recognisable riffs!  prophetsofrage.com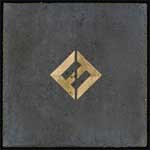 No.386 26/9/2017

The new Foo Fighters album Concrete and Gold is as familiar as previous releases. Not to say, it's not good, but was hoping for progression.  foofighters.com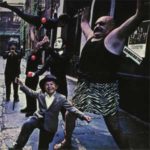 No.385 25/9/2017

The Doors 2nd album Strange Days is 50 years old today. Includes the classic People Are Strange. Perhaps and underrated classic? How do you rate?  thedoors.com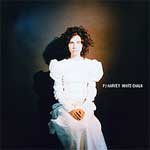 No.384 24/9/2017

White Chalk by PJ Harvey is 10 years old today. The combination of Polly Jean's higher vocals and stripped musical accompaniment created a haunting record.  pjharvey.net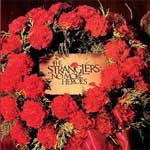 No.383 23/9/2017

The Stranglers No More Heroes is 40 years old today. Arguably their best album. It's angry and aggressive, vulgar and tinged with XXXism's. Very 1977!  thestranglers.net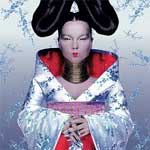 No.382 22/9/2017

The Bjork album Homogenic is 20 years old today. After retreating from the work that found success, Homogenic was strings, drums and Icelandic goodness.  bjork.com
No.381 21/9/2017

The new Nick Mulvey Wake Up Now was recorded at the Peter Gabriel Realworld studios. It's spiritual and meditative, and mostly written after Ayahuasca.  nickmulvey.com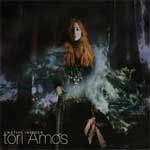 No.380 20/9/2017

So good to hear from Tori Amos again! The new album Native Invader is political, personal and touching. Numerous listens are required, it's a grower.  toriamos.com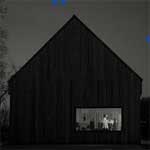 No.379 19/9/2017

I've never been a big fan of The National, but enjoyed their latest release Sleep Well Beast. Have I been wrong all this time? Thoughts?  americanmary.com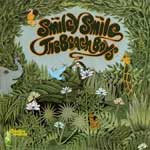 No.378 18/9/2017

The Beach Boys LP Smiley Smile is 50 years old today. Released following difficult Smile period, it includes Heroes and Villains and Good Vibrations  thebeachboys.com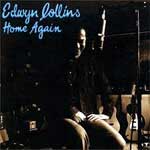 No.377 17/9/2017

The 6th solo album by former Orange Juice singer Edwyn Collins, Home Again took 3 years to complete, due to Collins' suffering two brain haemorrhages.  edwyncollins.com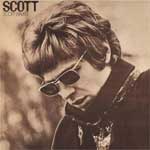 No.376 16/9/2017

The debut Scott Walker LP Scott is 50 years old today. Love Montague Terrace (In Blue) and of course Amsterdam. What's your fav Scott 1, 2, 3 or 4?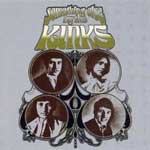 No.375 15/9/2017

The 5th album by The Kinks "Something Else" is 50 years old today. Despite containing Waterloo Sunset initial sales were poor. The opener David Watts was also recorded by The Jam.  thekinks.info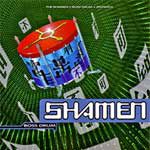 No.374 14/9/2017

The 90's party favourite Boss Drum by The Shamen is 25 years old today. Includes Ebenezer Goode and Phorever People. Naughty, very naughty!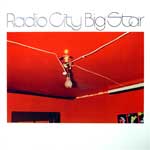 No.373 13/9/2017

Although not a commercial success, the 1974 Big Star album Radio City is now deemed a classic. Includes September Gurls and Back of a Car.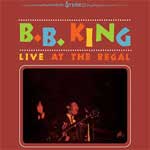 No.372 12/9/2017

The 1965 Live At The Regal performance B.B. King is arguably his finest live recording, and one of the great live blues recordings. Lucille sounded supreme!  bbking.com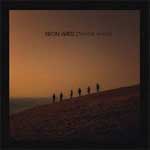 No.371 11/9/2017

Lovers of 90's Britpop will enjoy the debut album Strange Hymns from Neon Waltz. The band is from John O'Groats, Scotland. Love Heavy Heartless.
No.370 10/9/2017

The new album Music From Before the Storm from Daughter was written for the computer game Life Is Strange. Plentiful Haunting instrumentals.  ohdaughter.com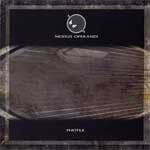 No.369 9/9/2017

The debut album Modus Operandi from revolutionary British drum and bass artist Photek is 20 years old today. Still sounds crisp and significant.  photek.fm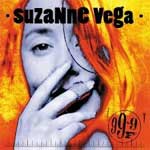 No.368 8/9/2017

99.9F° by Suzanne Vega is 25 year old today. A move from the classic Vega acoustic sound to more electronic tones. Love In Liverpool.  suzannevega.com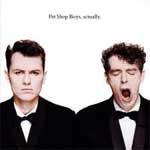 No.367 7/9/2017

The Pet Shop Boys 2nd album Actually is 30 years old today. Catchy 80's pop which includes What Have I Done to Deserve This? Rent and Shopping.  petshopboys.co.uk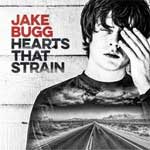 No.366 6/9/2017

The latest Jake Bugg release Hearts That Strain was recorded in Nashville and shows Bugg is maturing as a song writer!  jakebugg.com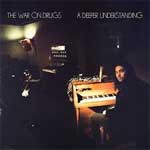 No.365 5/9/2017

I've found this years summer driving album! The War On Drugs new release A Deeper Understanding. Love the incredible track Pain.  thewarondrugs.net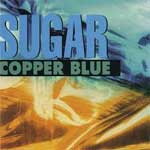 No.364 4/9/2017

The debut album by Bob Mould Sugar Copper Blue is 25 years old today. A limited run of 2,500 Cds included an original band member Polaroid.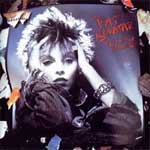 No.363 3/9/2017

A spot of school nostalgia with Pat Benatar Seven the Hard Way. The 1985 LP includes Invincible, Sex as a Weapon and Le Bel Age.  benatargiraldo.com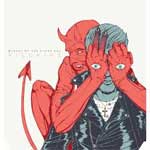 No.362 2/9/2017

The new Queens Of The Stone Age album Villains is a commercialised pop version of their former self. Still worth a listen!  qotsa.com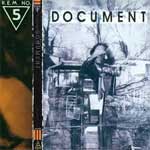 No.361 1/9/2017

The 5th R.E.M. album Document is 30 years old today. Includes Finest Worksong, The One I Love and End of The World. The breakthrough album!  remhq.com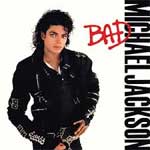 No.360 31/8/2017

The 7th Michael Jackson album Bad is 30 years old today. Includes the classics Smooth Criminal and Dirty Diana. No Thriller, but not Bad!  michaeljackson.com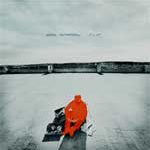 No.359 30/8/2017

The Texan Greg Vanderpool 2nd album Pilot has hints of Springsteen on reverb. Love To Violet, Nowhere to Land and Burying Ground.  gregvanderpool.com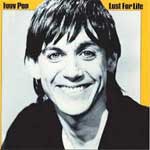 No.358 29/8/2017

Iggy Pop Lust For Life is 40 years old today. Co-produced by David Bowie includes the title track and The Passenger. The death of Elvis stunted initial sales.  iggypop.com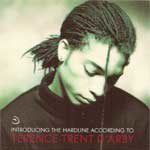 No.357 28/8/2017

I fancied some 80's today and remembered Terence Trent D'Arby Introducing the Hardline… 30 years old last month. It's aged well!  sanandamaitreya.com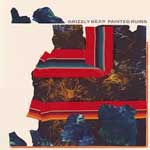 No.356 27/8/2017

The new Grizzly Bear album Painted Ruins is Brooklyn/LA bands 5th LP. Full of moving melodies and haunting harmonies.  grizzly-bear.net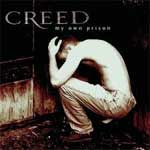 No.355 26/8/2017

The debut album My Own Prison by American rock band Creed is 20 years old today. Recorded for only $6k and was at the forefront of this genre.  creed.com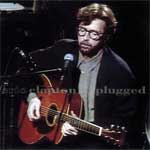 No.354 25/8/2017

Eric Clapton Unplugged is 25 years old today. Acoustic versions of Layla and Tears In Heaven were big successes, when MTV Unplugged was all the rage!  ericclapton.com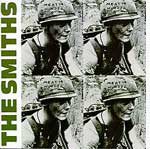 No.353 24/8/2017

The 2nd The Smiths album, Meat Is Murder released 1985 moves more into the political sphere than debut. Only UK No.1 Album before split.  askmeaskmeaskme.com
No.352 23/8/2017

First time listen for Kamasi Washington 2015 debut The Epic. A title to reflect the scale of the jazz saxophonist impressive release. Opening track is incredible!  kamasiwashington.com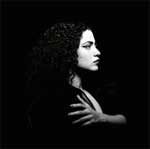 No.351 22/8/2017

Emel Mathlouthi fled Tunisia now in NYC. Ensen, her 2017 release is Arabic for Human. Mesmerising blend of cultures portrayed through song. Stunning!  emelmathlouthi.com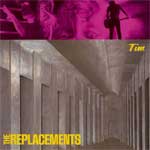 No.350 21/8/2017

The Replacements 1985 critically acclaimed album Tim influenced many. Kiss Me On The Bus and Waitress in the Sky are genius!  thereplacementsofficial.com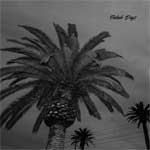 No.349 20/8/2017

Actual Wolf Faded Days sounds like an Americana mix of The Eagles and The Bee Gees. One of my albums of the year…so far! Be My Love.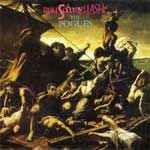 No.348 19/8/2017

The Pogues 1985 album Rum Sodomy & the Lash was among their finest. A pefect balance of shanty and irish drinking songs.  pogues.com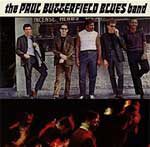 No.347 18/8/2017

The eponymous 1965 debut album by The Paul Butterfield Blues Band was one of the first great white blues albums. Great harmonica!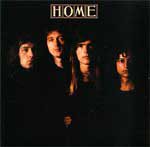 No.346 17/8/2017

The eponymous 1972 album by British rock band Home is an unknown classic. In 1971 they supported Led Zeppelin at Wembley Empire Pool!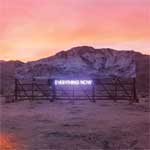 No.345 16/8/2017

The new Arcade Fire album Everything Now has had mixed reviews, but I'm rather taken by it! They needed a change of direction…agree? Are you a fan?  arcadefire.com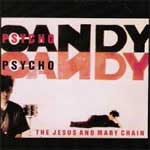 No.344 15/8/2017

Back to 1985 for @todayzalbum, debut by The Jesus and Mary Chain Psychocandy. The Scots hugely influential LP utilises the power of distortion!  thejesusandmarychain.uk.com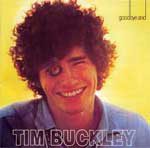 No.343 14/8/2017

Goodbye and Hello by the late Jeff Buckley's dad, Tim Buckley is 50 years old this month. Love Pleasant Street and Once I Was. At his best!  timbuckley.net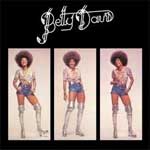 No.342 13/8/2017

The 1973 eponymous debut by Betty Davis. Second wife of Miles Davis served up funk grooves that became huge influence for many, including Prince.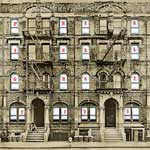 No.341 12/8/2017

1975 Physical Graffiti the 6th album by Led Zeppelin, 1st release on own Swan Song Records, includes Bron-Yr-Aur, Kashmir and Night Flight  ledzeppelin.com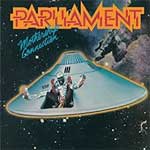 No.340 11/8/2017

The 1975 Mothership Connection by funk outfit Parliament. You can't beat Supergroovalisticprosifunkstication for a song name!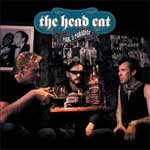 No.339 10/8/2017

2006 Fool's Paradise by The Head Cat was Lemmy of Motörhead and Slim Jim Phantom of The Stray Cats playing rock and roll and rockabilly classics.  Good fun!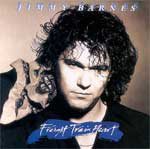 No.338 9/8/2017

I fancied some Aussie Rock today! The 1987 Jimmy Barnes album Freight Train Heart is one of his best! Love the intro to Driving Wheels  jimmybarnes.com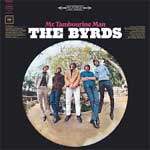 No.337 8/8/2017

The 1965 debut Mr. Tambourine Man by The Byrds helped coin the term folk rock. The album hugely influenced many acts from Tom Petty to The Stone Roses.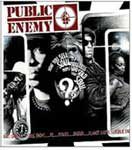 No.336 7/8/2017

The 10th Public Enemy album How You Sell Your Soul to a Soulless People Who Sold Their Soul? is 10 years old today. Includes Harder Than You Think.  publicenemy.com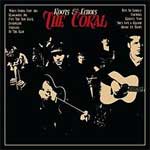 No.335 6/8/2017

The much underrated 4th The Coral album Roots & Echoes is 10 years old today. Not a commercial hit, but solid song writing and a worthy listen!  thecoral.co.uk

No.334 5/8/2017

The debut Pink Floyd LP The Piper At The Gates Of Dawn is 50 years old today. Led by Syd Barrett, includes Astronomy Domine and Interstellar Overdrive.  pinkfloyd.com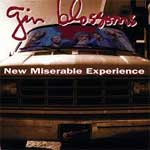 No.333 4/8/2017

The Gin Blossoms New Miserable Experience is 25 years old today. The album took nearly a year to find success, but did thanks to the single Hey Jealousy.  ginblossoms.net

No.332 3/8/2017

Def Leppard Hysteria is 30 years old today. The Sheffield rock band's best selling album, includes Love Bites, Animal, Pour Some Sugar on Me and the title track.  Classic 80's rock!  defleppard.com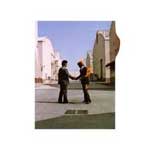 No.331 2/8/2017

The 9th Pink Floyd album Wish You Were Here, released 1975, was the band's fastest-selling album. A classic. Includes Shine On You Crazy Diamond  pinkfloyd.com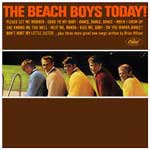 No.330 1/8/2017

The Beach Boys 1965 album Today! a precursor to Pet Sounds, released a year later! Includes Help Me, Ronda and When I Grow Up (To Be a Man), timeless!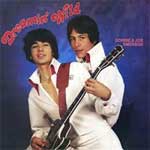 No.329 31/7/2017

The 1979 Donnie & Joe Emerson Dreamin' Wild recorded in their farm studio, financed by their dad. Finally found acclaim in 2008…fascinating story!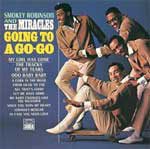 No.328 30/7/2017

Smokey Robinson & The Miracles album Going To A Go-Go, recorded at Hitsville U.S.A. building in Detroit, Michigan. Includes the classic The Tracks of My Tearssmokeyrobinson.com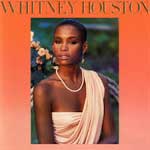 No.327 29/7/2017

The eponymous debut Whitney Houston album, released in 1985, introduced her voice to the world. Includes Saving All My Love for You & How Will I Know whitneyhouston.com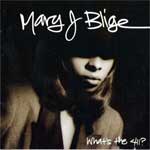 No.326 28/7/2017

The debut Mary J. Blige album What's The 411? is 25 years old today. Includes You Remind Me & Real Love. The first perfect blend of soul and hip-hop…discuss?  maryjblige.com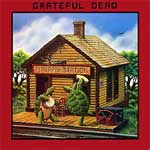 No.325 27/7/2017

Grateful Dead Terrapin Station is 40 years old today. Includes a cover of Dancing in the Street and the classic Lady With A Fan. Too overproduced for the Dead?  dead.net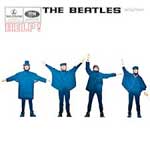 No.324 26/7/2017

The 1965 The Beatles album Help! was their 5th release, and soundtrack for the film. Includes Help!, Ticket to Ride and Yesterday. A few months later Rubber Soul was released!  thebeatles.com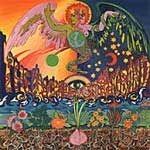 No.323 25/7/2017

The 2nd The Incredible String Band album The 5000 Spirits or the Layers of the Onion is 50 years old this month.  Paul McCartney's favourite album of 1967!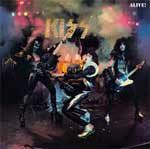 No.322 24/7/2017

The 1975 KISS double live album Alive! Stupendous arena rock. Sure it's been overdubbed, but 16 tracks of live(ish!) KISS what's not to love?  kissonline.com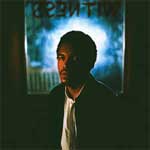 No.321 23/7/2017

The recent album by New Orleans's former barista Benjamin Booker Witness is not as raw as previous releases, but equally as engrossing!  benjaminbookermusic.com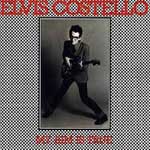 No.320 22/7/2017

The debut Elvis Costello My Aim Is True is 40 years old today. It cost £2,000 to make, and was produced by Nick Lowe. Includes Alison. On Stiff Records  elviscostello.com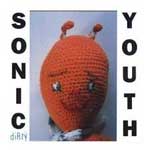 No.319 21/7/2017

Sonic Youth 7th album Dirty is 25 years old today. Produced by Butch Vig and features 3 guitars for the first time. Love 100% and Sugar Kane sonicyouth.com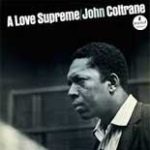 No.318 20/7/2017

Critically acclaimed 1965 A Love Supreme by John Coltrane. Supreme musicianship with Coltrane on Sax, McCoy Tyner piano, Jimmy Garrison bass and drummer Elvin Jones  johncoltrane.com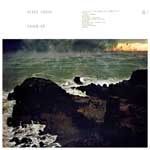 No.317 19/7/2017

The Seattle-based band Fleet Foxes 3rd album Crack-Up is more experimental and stretches their 'folk' roots. Intriguing, needs many listens!  fleetfoxes.co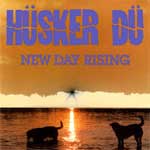 No.316 18/7/2017

Minneapolis trio Hüsker Dü 3rd album New Day Rising. Catchier melodies than previous albums, sparse production and more commercial punk rock. Solid album!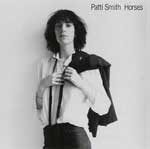 No.315 17/7/2017

The 1975 hugely influential debut album Horses by Patti Smith was produced by John Cale and opens with the classic Gloria.  pattismith.net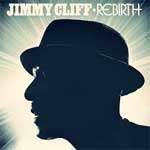 No.314 16/7/2017

Rebirth by Jimmy Cliff is 5 years old today.  It was Cliff's first album in 8 years, and includes a mix of covers and new material.  Including The Clash's Guns of Brixton!  jimmycliff.com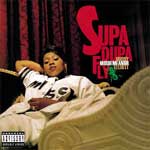 No.313 15/7/2017

The debut Missy Elliott album Supa Dupa Fly is 20 years old today. Timbaland's revolutionary production and numerous guests appearances helped make Missy a star!  missy-elliott.com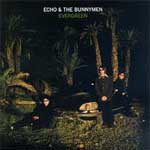 No.312 14/7/2017

Evergreen by Echo & the Bunnymen is 20 years old today. First release since their 1993 split. Includes Nothing Lasts Forever  bunnymen.com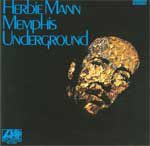 No.311 13/7/2017

1969 jazz album Memphis Underground by Herbie Mann. Superb versions of Hold On I'm Comin (Sam & Dave) and Chain of Fools (Aretha Franklin) Jazz flute at its best!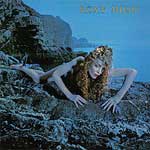 No.310 12/7/2017

The 1975 Roxy Music album Siren was the band's 5th album includes Love Is A Drug, and often seen as their finest moment, with Jerry Hall on the cover!  roxymusic.co.uk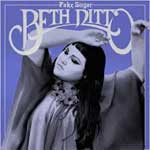 No.309 11/7/2017

The former The Gossip singer Beth Ditto debut solo Fake Sugar further showcases her incredible voice. The lead single Fire is a ripper, superb!  bethditto.com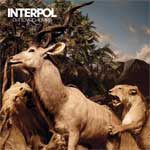 No.308 10/7/2017

The 3rd Interpol album Our Love to Admire is 10 years old today. Includes the tracks The Heinrich Maneuver & Mammoth. Expressive indie-rock!  interpolnyc.com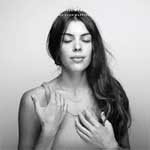 No.307 9/7/2017

Julie Byrne's 2nd album, Not Even Happiness was recorded in Byrne's hometown of Buffalo, NY. Stunning vocals and sparse arrangements, a beautiful listen!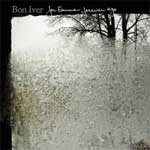 No.306 8/7/2017

The debut Bon Iver album For Emma, Forever Ago is 10 years old today. Contains the monster Skinny Love. Recorded in a remote hunting cabin.  boniver.org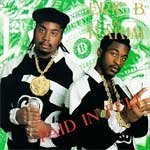 No.305 7/7/2017

The debut Eric B. & Rakim album Paid in Full is 30 years old today. A groundbreaking hip-hop album bursting with samples, turntable mixing and Rakim's rapping!  ericbandrakim.com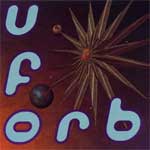 No.304 6/7/2017

The Orb's U.F.Orb is 25 years old today. The London outfit's 2nd studio album included edited version of Blue Room. Chill-out time!  theorb.com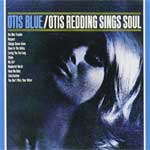 No.303 5/7/2017

The 3rd Otis Redding album Otis Blue, released in 1965 is a thing of beauty! Mostly recorded 24 hours at Stax Studios, Memphis. Huge Respect!  otisredding.com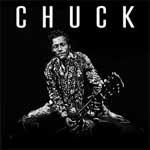 No.302 4/7/2017

Chuck Berry's first album in 38 years Chuck was announced on his 90th birthday, and released 3 months after his death. Guests include Tom Morello, Nathaniel Rateliff and Gary Clark Jr.  chuckberry.com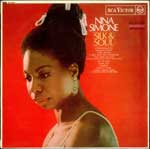 No.301 3/7/2017

The 1967 release Silk & Soul from Nina Simone. Love Go To Hell and I wish I Knew How It Would Feel To Be Free. What a voice, what a performance!  ninasimone.com