If this is the first time you have visited todaysalbum.com welcome! Over the coming three months I shall be adding the next 100 albums for your delight and listening pleasure.  Whether you will enjoy a classic or discover something new, there will be something for all music tastes, enjoy!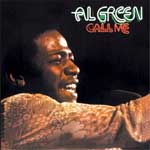 No.463 19/12/2017

The 1973 Al Green album Call Me is one of the greatest ever soul records! Includes You Ought to Be with Me, Here I Am (Come and Take Me) and Call Me (Come Back Home). Green aside, the musicianship of his band is exceptional!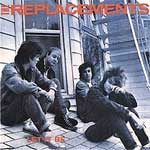 No.462 18/12/2017

The 1984 The Replacements album Let It Be has a greater diversity and mature sound than the more up-tempo earlier LPs. The post-punk classic deals with themes of coming-of-age and rejection. Quality LP!  thereplacementsofficial.com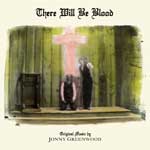 No.461 17/12/2017

The Jonny Greenwood soundtrack to the Daniel Day-Lewis movie There Will Be Blood is 10 years old today. Complex and powerful string arrangements. Love Henry Plainview.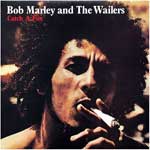 No.460 16/12/2017

The 1973 Bob Marley & The Wailers LP Catch A Fire was their first album on Island Records. Love Concrete Jungle, and Stir It Up is a classic track. Two other tracks were written by Peter Tosh. Would it make your reggae top 10?  bobmarley.com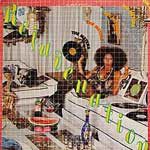 No.459 15/12/2017

The Meters 1975 LP Rejuvenation is one of the great funk albums. It was produced by the legendary Allen Toussaint, and recorded at his Sea-Saint Studios in New Orleans. Love It Ain't No Use and Just Kissed My Baby.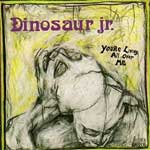 No.458 14/12/2017

The 2nd Dinosaur Jr. LP, You're Living All Over Me is 30 years old today! The hugely influential album is now considered an Alternative/Indie classic. Always loved Sludgefeast. RT if you have this in your collection!  dinosaurjr.com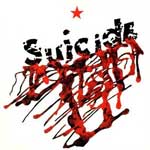 No.457 13/12/2017

The debut eponymous Suicide LP is 40 years old this month. The influential synth-punk album featured repetitive beats and rhythms, with Alan Vega's rock 'n' roll influenced vocals. A hypnotising listen!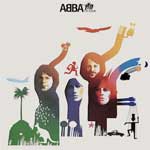 No.456 12/12/2017

The Swedish pop group ABBA LP The Album is 40 years old today. The album accompanied ABBA: The Movie. Included two UK number-one singles, Take a Chance on Me and The Name of the Game.  abbasite.com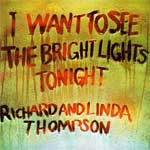 No.455 11/12/2017

The 2nd Richard and Linda Thompson I Want To See The Bright Lights, released in 1974, is now considered a masterpiece. It was recorded on a budget and is now a folk classic.  richardthompson-music.com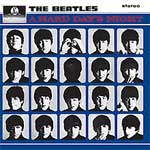 No.454 10/12/2017

The 1964 The Beatles LP A Hard Day's Night was their 3rd release. Includes Can't Buy Me Love, And I Love Her as well as title track. Make your Beatles Top 5?  thebeatles.com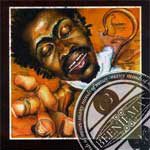 No.453 9/12/2017

The Beenie Man LP Many Moods Of Moses is 20 years old today. The stand-out track is Who Am I, but enjoyed the dancehall beats, the country number and hash of My Prerogative…yep it's quite diverse!  beenieman.com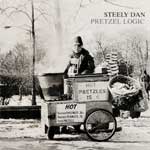 No.459 8/12/2017

The 1974 Steely Dan album Pretzel Logic was the last to feature the full five members of the band. The critics loved the LP, Bud Scoppa from Rolling Stone described it "a wonderfully fluid ensemble sound" steelydan.com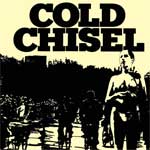 No.458 7/12/2017

Time for an Aussie classic, the 1978 Cold Chisel self-titled debut. Jimmy Barnes's voice is a wonder of nature. Includes the legendary Khe Sanh "I left my heart to the sappers round Khe Sanh…"  coldchisel.com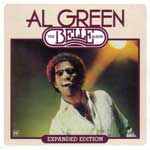 No.457 6/12/2017

The 1977 Al Green LP The Belle Album is 40 years old today. The Reverend Al green had recently been ordained, and many releases for a decade-and-a-half were of a gospel tone. Green also took to the lead guitar!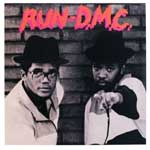 No.456 5/12/2017

The 1984 debut eponymous album by Run DMC helped begin a new breed of hip hop. The reportage and sparse beats were recorded at Greene Street Recording in New York City. Includes the original It's Like That.  rundmc.com
No.455 4/12/2017

The queen of Memphis Soul Carla Thomas 1965 LP Comfort Me contains some recognizable tracks such as What the World Needs Now and Will You Love Me Tomorrow. Classy record.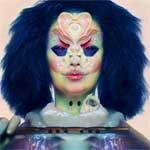 No.454 3/12/2017

The new Björk album Utopia is an atmospheric affair with harps, flutes and the Icelandic's haunting vocals. She sings "The forest is in me…" it certainly is!  bjork.com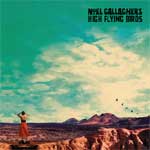 No.453 2/12/2017

The latest Noel Gallagher High Flying Birds album Who Built the Moon? echoes his work with the Chemical Brothers, upbeat and uplifting. I like the change in direction, do you?  noelgallagher.com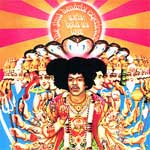 No.452 1/12/2017

The 2nd Jimi Hendrix Experience LP Axis: Bold as Love is 50 years old today. Rolling Stone described it "the finest voodoo album that any rock group has produced to date." Includes Little Wing, Castles Made of Sand and Bold as Love.  jimihendrix.com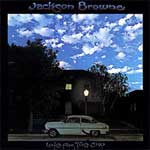 No.451 30/11/2017

The 1974 Jackson Browne album Late For The Sky originally received mixed reviews, now seen as a masterpiece. Love Fountain of Sorrow.  jacksonbrowne.com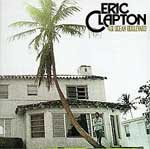 No.450 29/11/2017

The 1974 Eric Clapton LP 461 Ocean Boulevard was Slowhand's return following a 3-year heroin addiction. Includes hit single I Shot the Sheriff.   ericclapton.com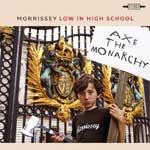 No.449 28/11/2017

Although Morrissey has received mixed reviews for his latest LP Low in High School I always look forward to hearing new material from the ex-Smiths front man. How do you rate it?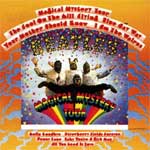 No.448 27/11/2017

The Beatles soundtrack to Magical Mystery Tour is 50 years old today. Famously psychedelic, but are you a fan? Includes I Am The Walrus thebeatles.com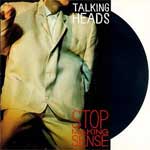 No.447 26/11/2017

Talking Heads Stop Making Sense, released 1984, is a soundtrack to the concert movie of the same name. Opens with Psycho Killer…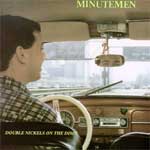 No.446 25/11/2017

The 1984 double-LP Double Nickels on the Dime by Minutemen is a monster listen of punchy guitars, political lyrics and epicness!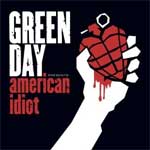 No.445 24/11/2017

The 2004 Green Day punk rock opera American Idiot is @todayzalbum. Back to form with singles, such as the title track…fan? greenday.com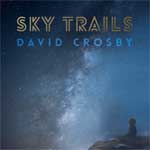 No.444 23/11/2017

The latest David Crosby album Sky Trails is spiritual, personal, political and complements his work from the 70's. Check it out.  davidcrosby.com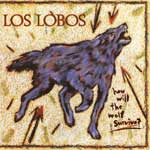 No.443 22/11/2017

The 1984 Los Lobos LP How Will the Wolf Survive? Great musicianship, augmenting Mexican roots, country and blues. Love Serenata Nortena  loslobos.org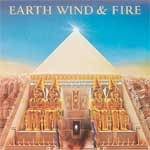 No.442 21/11/2017

The popular Earth Wind & Fire LP All 'N All is 40 years old today. It's funky, it's tender and includes Fantasy. All 'N All a classic!  earthwindandfire.com
No.441 20/11/2017

The 2nd Tom Waits LP The Heart of Saturday Night, released 1974 is a late night boozy number. A poet like the Beat Generation.  tomwaits.com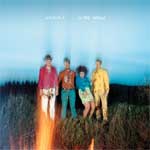 No.440 19/11/2017

The new LP from Toronto indie-rock quartet Weaves called Wide Open is more pop orientated than debut, but it works! Love Walkaway.  weavesband.com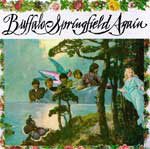 No.439 18/11/2017

The 2nd Buffalo Springfield LP Buffalo Springfield Again is 50 years old today. Includes Expecting To Fly and Broken Arrow. A classic?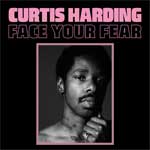 No.438 17/11/2017

The new Curtis Harding album Face Your Fear continues with his classic soul vibe, at times repetitive, but if you like one, you will like them all. I do!  curtisharding.com
No.437 16/11/2017

The 2004 debut Kanye West LP The College Dropout packed full of humour, social commentary and religion. Back when he was loved!  kanyewest.com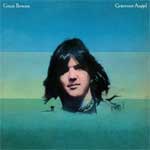 No.436 15/11/2017

The 1974 Gram Parsons with Emmylou Harris LP Grievous Angel was released 4 months after his morphine and alcohol induced death. Classic!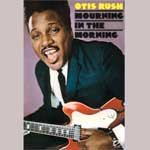 No.435 14/11/2017

The 1969 Otis Rush LP Mourning In The Morning was recorded at FAME studios, Muscle Shoals. Originally reviled, but now a cult LP!  otisrush.net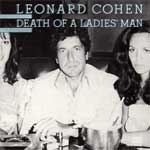 No.434 13/11/2017

Leonard Cohen Death of A Ladies' Man is 40 years old today. Produced and co-written by Phil Spector, released with bad reviews. Four decades on?  leonardcohen.com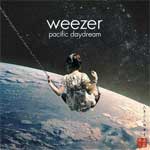 No.433 12/11/2017

I love The Beach Boys, so the latest Weezer Pacific Daydream was recommended to me. Catchy and produced to the max. A summer driving album?  weezer.com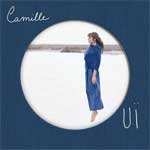 No.432 11/11/2017

The Parisian experimental popster Camille released a new album OUÏ earlier this year. Love Seeds and Les Loups. Get some continental!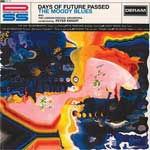 No.431 10/11/2017

The Moody Blues concept album Days of Future Passed is 50 years old today. An early example of orchestral prog-rock, includes Nights in White Satin  moodybluestoday.com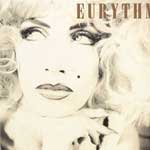 No.430 9/11/2017

The 7th Eurythmics LP Savage is 30 years old today. Includes Beethoven (I Love to Listen To) and You Have Placed a Chill in My Heart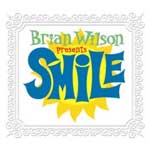 No.429 8/11/2017

It took Brian Wilson until 2004 to finally release the legendary Smile. I was so fortunate to be at the live premier with Paul McCartney etc!  brianwilson.com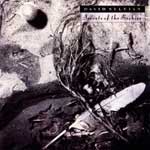 No.428 7/11/2017

The ex-Japan front man David Sylvian 4th solo album Secrets of the Beehive is 30 years old today. Genius strings, acoustics and haunting vocals. Superb!  davidsylvian.com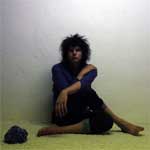 No.427 6/11/2017

Kyle Craft new release Girl Crazy is a covers album of his favourite female singers…and Cher (lol). Very odd, but kinda like it!  subpop.com/artists/kyle_craft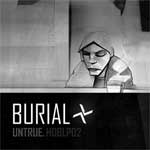 No.426 5/11/2017

The 2nd album by Burial Untrue is 10 years old today. Garage, Ambient and Hardcore all evident in the pitch-shifted audio. Hypnotic!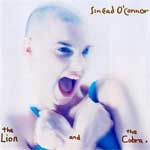 No.425 4/11/2017

The debut Sinead O' Connor album Lion and the Cobra is 30 years old today. The LP includes Mandinka and was recorded while she was heavily pregnant!  sineadoconnor.com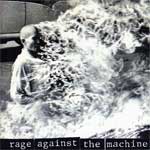 No.424 3/11/2017

The exhilarating debut eponymous album by Rage Against The Machine is 25 years old today. What's your top track from the LP?  ratm.com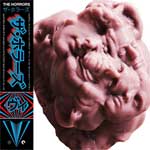 No.423 2/11/2017

Calling all Gary Numan fans…The Horrors lastest V will be right up your street, at least the opening track. Maybe best LP yet??  thehorrors.co.uk
No.422 1/11/2017

The new St Vincent album MASSEDUCATION has been described as "accessible but challenging," what are your views? I need more listens…  ilovestvincent.com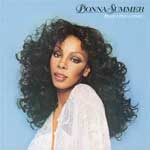 No.421 31/10/2017

Once Upon A Time by Donna Summer is 40 years old today. A double concept album telling a rags-to-riches story through disco, what's not to love?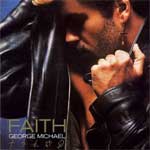 No.420 30/10/2017

The debut George Michael album Faith is 30 years old today. 3 decades on still sounds great. Includes One More Try, I Want Your Sex and Father Figure.  georgemichael.com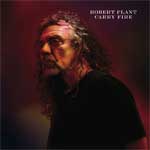 No.419 29/10/2017

The new Robert Plant album Carry Fire is an expression of worldly ways and music experience. The rock god has found his niche, and it works!  robertplant.com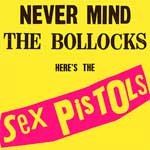 No.418 28/10/2017

The poster boy of punk, Never Mind the Bollocks, Here's the Sex Pistols is 40 years old today. The album that changed everything? Pretty Vacant, Anarchy… sexpistolsofficial.com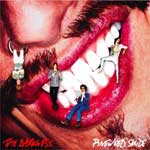 No.417 27/10/2017

He! He! The Darkness are back with their 5th album, Pinewood Smile. You can't take them seriously, and that's their strength. Cheesy lyrics and glam rock gold!  thedarknesslive.com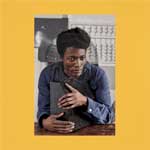 No.416 26/10/2017

The difficult second album by Benjamin Clementine I Tell A Fly is a difficult listen…but I kind of like it! A love story of two flies, yes flies, just give it a go!  benjaminclementine.com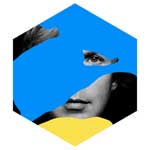 No.415 25/10/2017

The prolific Beck is back with his new album Colors. Mr Hansen barely puts a foot wrong, but I found Colors mildly underwhelming. Love Dear Life.  beck.com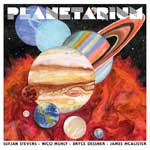 No.414 24/10/2017

The celestial album Planetarium released earlier this year features Sufjan Stevens, Bryce Dessner, Nico Muhly and James McAlister. Play loud with the lights down!  planetariumalbum.com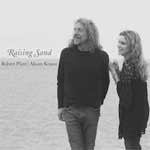 No.413 23/10/2017

The Robert Plant and Alison Krauss album Raising Sand is 10 years old today. When rock met country! Great harmonies and production by T Bone Burnett  robertplant.com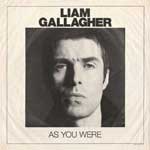 No.412 22/10/2017

The new solo Liam Gallagher LP As You Were is much better than I was expecting! Full of Beatles references & sketchy lyrics as you would expect, but enjoyed it!  liamgallagher.com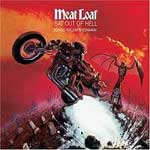 No.411 21/10/2017

The monster selling Meat Loaf album Bat Out Of Hell is 40 years old today. Written by Jim Steinman and produced by Todd Rundgren. Epic 70's rock!  meatloaf.net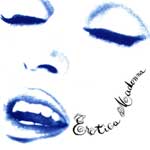 No.410 20/10/2017

The Madonna album Erotica is 25 years old today. At the time was ambitious, but now sounds dated, with the 90's beats and rhythms. Always liked Rain. Do you rate?  madonna.com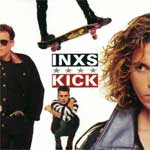 No.409 19/10/2017

Kick by INXS is 30 years old today. Their finest moment? Includes hit after hit, New Sensation, Need You Tonight, Never Tear Us Apart…etc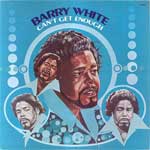 No.408 18/10/2017

Anyone for the Walrus of Love? The 1974 Barry White LP Can't Get Enough is everything you want from the great man. "You're the First…"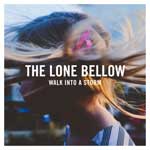 No.407 17/10/2017

Americana's The Lone Bellow new album Walk Into a Storm on first listens isn't a touch on their first two, but it's growing on me slowly…  thelonebellow.com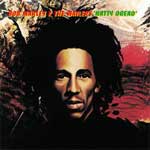 No.406 16/10/2017

The 1974 album Natty Dread was the first released by Bob Marley & The Wailers, not just The Wailers. Includes Lively Up Yourself and No Woman, No Cry.  bobmarley.com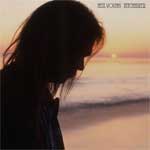 No.405 15/10/2017

The latest Neil Young release, Hitchhiker is sublime collection of acoustic tracks recorded in Malibu, back in 1976. Highlight is Powderfinger!  neilyoung.com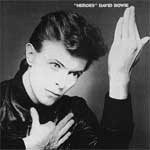 No.404 14/10/2017

The David Bowie LP Heroes is 40 years old today. Acclaimed 2nd release in the Berlin Trilogy, recorded at Hansa Studio by the Wall, West Berlin. In your #Bowie top 3?  davidbowie.com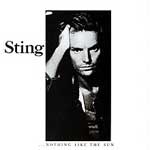 No.403 13/10/2017

…Nothing Like The Sun by Sting is 30 years old today. Rich and complex, and includes Englishman in New York. Guests include Mark Knopfler & Eric Clapton  sting.com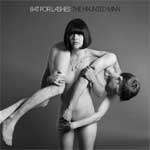 No.402 12/10/2017

The Haunted Man by Bat For Lashes is 5 years old today. A restrained dreamlike fairytale, reminds me of Kate Bush. Love Laura and title track.  batforlashes.com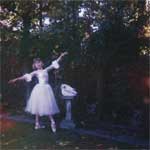 No.401 11/10/2017

The new Wolf Alice album Visions Of A Life is an album building on their debut, but perhaps falling short. Love Don't Delete the Kisses.  wolfalice.co.uk