2000's
2008 – Take That's Greatest Day began a week stint at the top of the UK Singles Chart. The song was the band's eleventh UK number-one single.
2003 – Leave Right Now by Will Young became the UK Number One Single, where it stayed for 2-weeks. The song was replaced by Changes performed by Ozzy and Kelly Osbourne.
1980's
1986 – Europe's The Final Countdown began a 2-week spell at the top of the UK Singles Chart. The recognisable keyboard opening was composed years earlier by lead-singer Joey Tempest, and was inspired by David Bowie's Space Oddity.
1960's
1969 – The Rolling Stones play the infamous Altamont Free Concert, at Altamont Speedway near San Francisco. The show deteriorated into chaos when Hell's Angels, hired as security, fought with concertgoers. The violence resulted in numerous injuries and the fatal stabbing of fan Meredith Hunter. Santana, Jefferson Airplane, The Flying Burrito Brothers, and Crosby, Stills, Nash & Young also played. The Grateful Dead were also billed to play, but refused to take the stage owing to escalating violence.
1967 – Hello Goodbye by The Beatles became the UK Number One Single, where it remained for 7-weeks. The single was backed with I Am the Walrus, and knocked off the top spot by Georgie Fame's The Ballad of Bonnie and Clyde.
1920's
1920 – American jazz pianist and composer Dave Brubeck was born in Concord, California. Brubeck will be best remembered for the Dave Brubeck Quartet's track Take Five.
Previous Albums Of The Day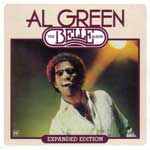 No.457 6/12/2017

The 1977 Al Green LP The Belle Album is 40 years old today. The Reverend Al green had recently been ordained, and many releases for a decade-and-a-half were of a gospel tone. Green also took to the lead guitar!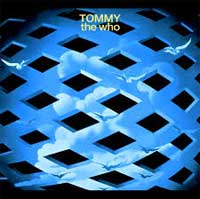 No.92. 6/12/2016

@todayzalbum is the rock opera Tommy by The Who. Released May 1969, it's often titled world's first concept album. Tommy sure played a mean pinball! thewho.com
Born On This Day Supergroup
Vocals:
Guitar:  Randy Rhoads (Ozzy Osbourne and Quiet Riot)
Bass:
Drums: